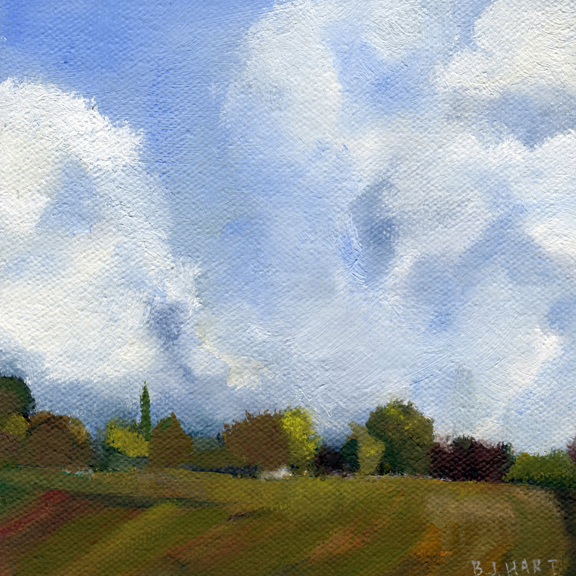 Across the Field
Just beyond my studio is a field, and beyond that houses and trees dot the landscape. The field is planted with joy and beauty.
Out beyond ideas of wrongdoing
and rightdoing there is a field.
I'll meet you there.
Rumi
The beauty and subtle power of life on the Eastern Shore is my inspiration for this painting. It measures 6″x6″ and is painted on a gallery wrapped canvas. Ready to hang or place on a shelf. It makes a lovely addition to any art collection.
Signature showing on the lower right-hand side. Ready to hang. Shipped right to your door.
Taxes are included in the price. Shipping within the continental US is $10.00.
Orders are shipped via USPS. Orders are shipped within 2-3 business days.